START YOUR CAREER WITH
PEAK MOTION PHYSICAL THERAPY
Our mission is to be a high performance, high quality, sought after Physical Therapy clinic that exceeds all customers' expectations, provides an enriching fulfilling and rewarding environment for our employees, serves and supports the community while maintaining the highest standards of performance regarding excellence, compassion and competence.
WHY JOIN OUR TEAM?
At Peak Motion Physical Therapy, we understand that our employees are our greatest asset. When you join our team, you'll have the opportunity to learn and grow.
 WE OFFER:
Competitive salaries
Sign on bonus
Full Time and Part Time
Medical, dental, and vision insurance
Free wellness programs
Discounted gym memberships
Paid time off (PTO)
Sick time off
401(k) Safe Harbor plan
Continuing education and career development opportunities
We are looking for physical therapists, physical therapist assistants, occupational therapists, certified occupational therapist assistants, and staff that are looking to excel professionally and want to learn and grow as part of our team.  If you love to support and encourage patients to achieve their goals, motivate them to restore function and deliver positive therapeutical outcomes, then we're interested in you! Email Jeff Peters, Human Resources Administrator directly at jpeters@peakmotionpt.com or enter your information and upload your resume using the contact box below.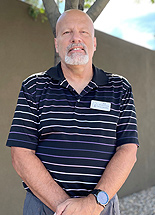 Jeff Peters, HR Administrator