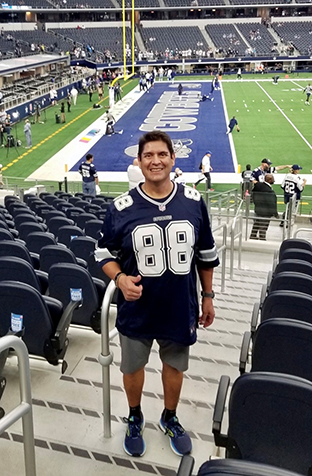 Phillip M. Baca, Physical Therapist & Owner
Philip Baca, owner of Peak Motion Physical Therapy, has been a physical therapist for 23 years. Graduating from the University of New Mexico with a Bachelor's Degree in Physical Therapy in 1998, he opened Peak Motion in July of 2008.
"Peak Motion is first and foremost about providing a service that is accessible to everyone. We have longer hours during the week, a large insurance payer mix and a phenomenal clinical team all for the benefit of the patient.

We do not view our patients as just a wrist, knee, shoulder or back pain patient but rather a valued worker, athlete, mother or father."
Phil's positive attitude resonates in his practice and throughout his staff. Putting patients first and working to make his time available to everyone, Peak Motion is a premiere physical therapy facility. And, this is why we highlight our motto: where movement heals.
Phil opened his own practice to provide a service that is more hands-on and individualized. He has assisted hundreds of people with pain relief, energy revitalization and achieving their best possible motion and health with one-on-one, personalized PT programs.
"Instead of treating pain, we focus on restoring function to the whole person, not just the body part."